RIVA MOSS FRAMES COLLECTIONS
3 collections | 12 cut-to-size designs in stock | Black frames
Introducing our stunning preserved moss collections, the perfect choice to add a touch of natural beauty to your indoor spaces. Sustainably harvested, the natural moss has been treated to retain its vibrant colors and textures to bring the outdoors in without worrying about daily maintenance.
Introducing Essentials, featuring an array of basic green hues to infuse your interiors with natural charm and tranquility. Sourced from sustainable-harvested moss, our collection offers a stunning range of shades that will elevate your interior decor. Each piece has been carefully preserved to ensure that the moss retains its natural beauty and vitality over the years. Transform your residential and commercial spaces with the endless possibilities of this versatile collection and experience the natural beauty of the great outdoors, indoors!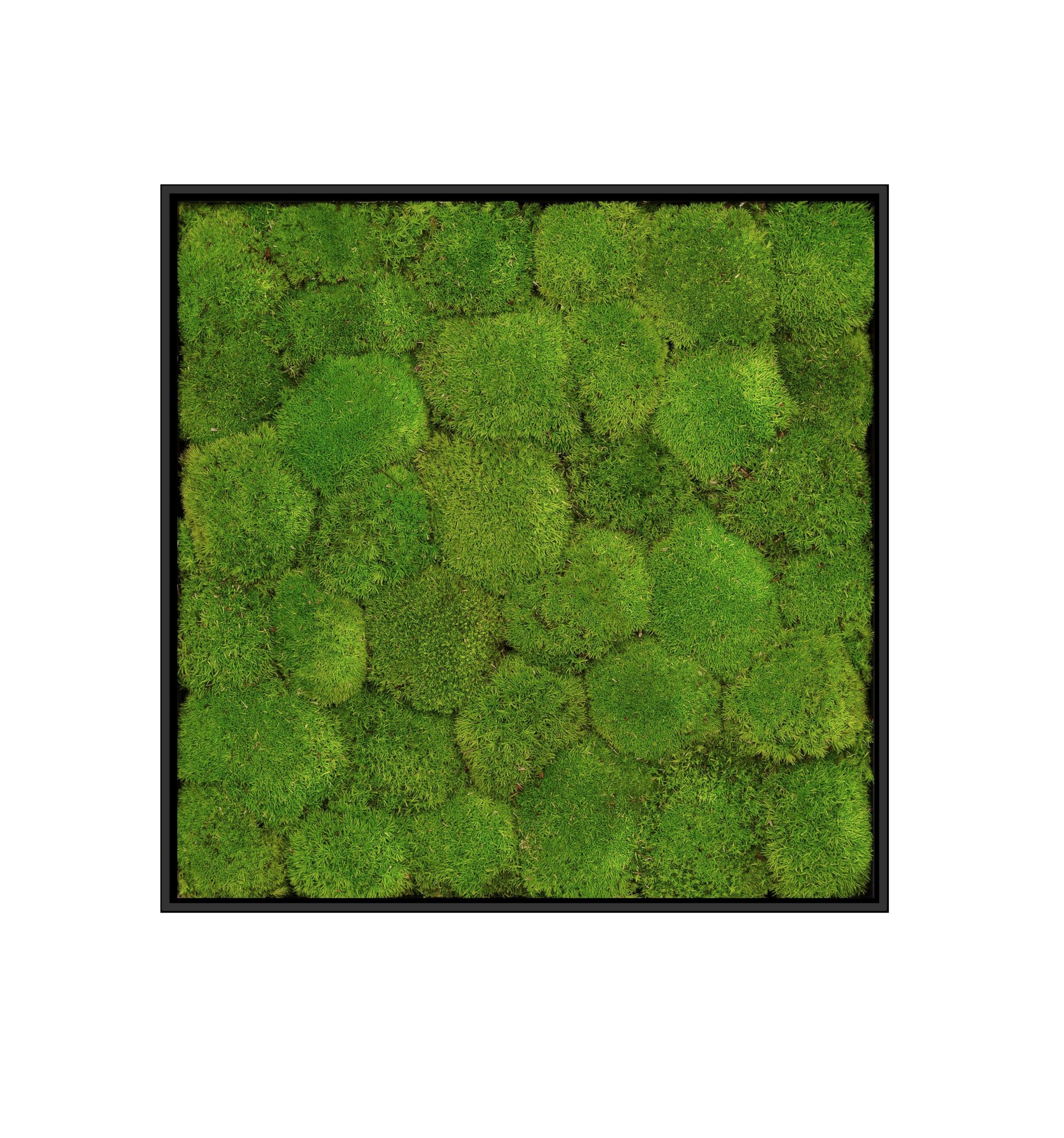 Introducing Amazonia, inspired by the captivating essence and vibrant colors of nature. This collection brings the beauty of nature to your indoor spaces with a wide range of colors that perfectly blend to form stunning masterpieces. Create a statement indoor wall with our sustainably-sourced preserved moss and luxuriate in a world of color and movement.
Introducing MoMa, carefully designed to imbue your interior spaces with natural beauty and contemporary style. This collection features a wide range of modern and minimalistic designs that are perfect for adding elegance to create a stunning wall or statement piece. Elevate your spaces with sustainable art thanks to this low-maintenance preserved moss collection that brings light and uniqueness to any interior decor scheme.